DEFENDER JOURNEYS
Introducing the next phase of our journeys across India, an experience for you to explore the natural wonders of our beautiful country. You'll witness epic landscapes, diverse cultures, and an array of cuisines at world-renowned luxury stays.
From the natural beauty of Coorg with its stunning coastal regions to the whitewashed peaks of the Himalayas or the ephemeral dunes of Thar, every journey is a curated travel adventure like no other.
All the time you'll drive through awe-inspiring vistas and a myriad of landscapes behind the wheels of the iconic Defender.
KONKAN EXPERIENCE
The Konkan experience is a journey that is as idyllic, as it is relaxing. You'll explore towns along the Konkan coast, the hills of the Western Ghats and everything in between.
 
This adventure will surprise you at every turn, be it exploring the beaches along the coast or sipping artisanal coffee in the cool mountain air.
 
You'll relax and unwind at luxurious accommodations that offer rich culinary experiences and exciting activities.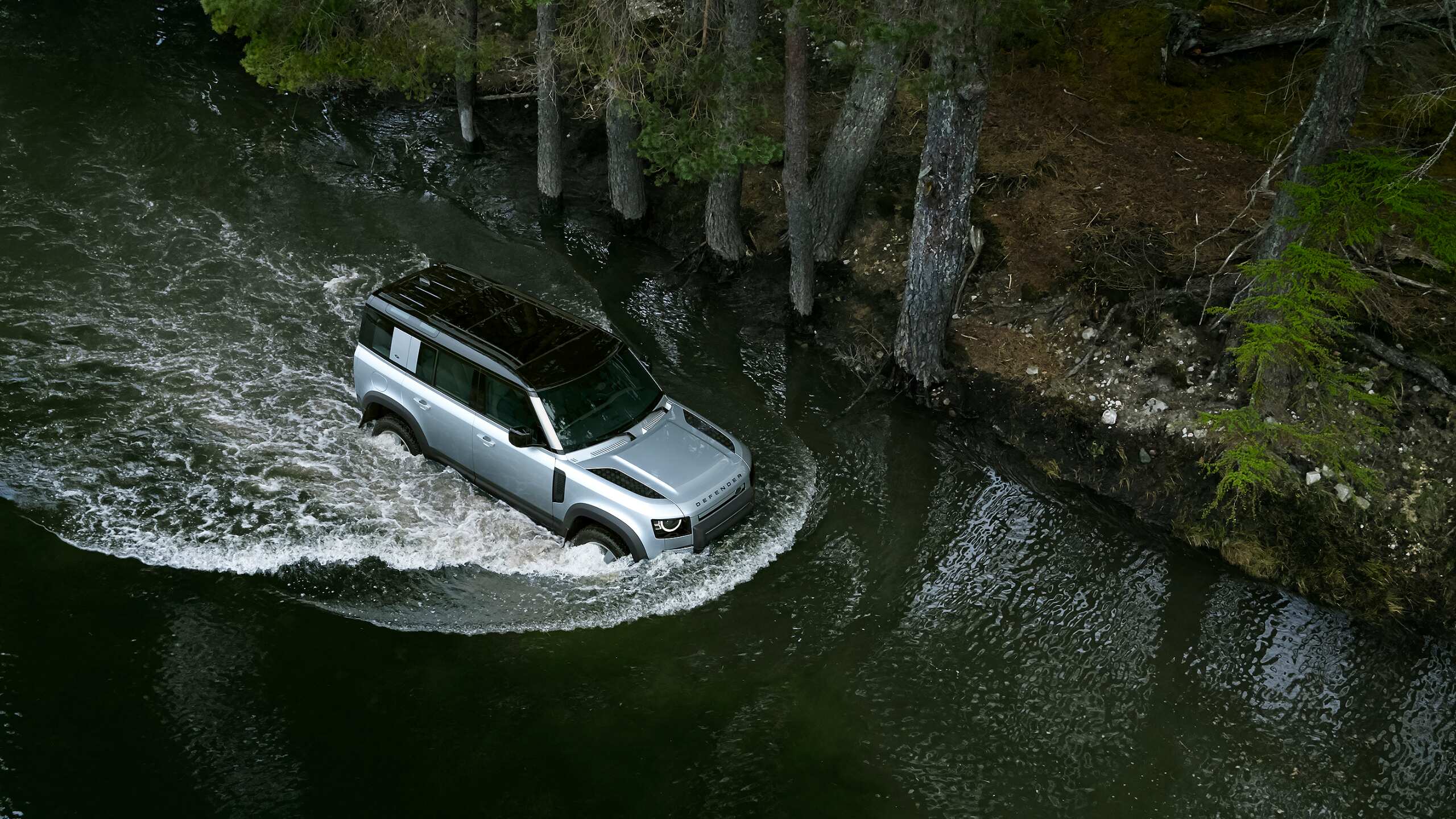 COROMANDEL EXPERIENCE
Experience the breathtaking Eastern Ghats, and the coast that straddles the Bay of Bengal.
 
You'll be immersed in the rich and colourful culture of the region, and also experience the culinary delights and art that make this part of the country special.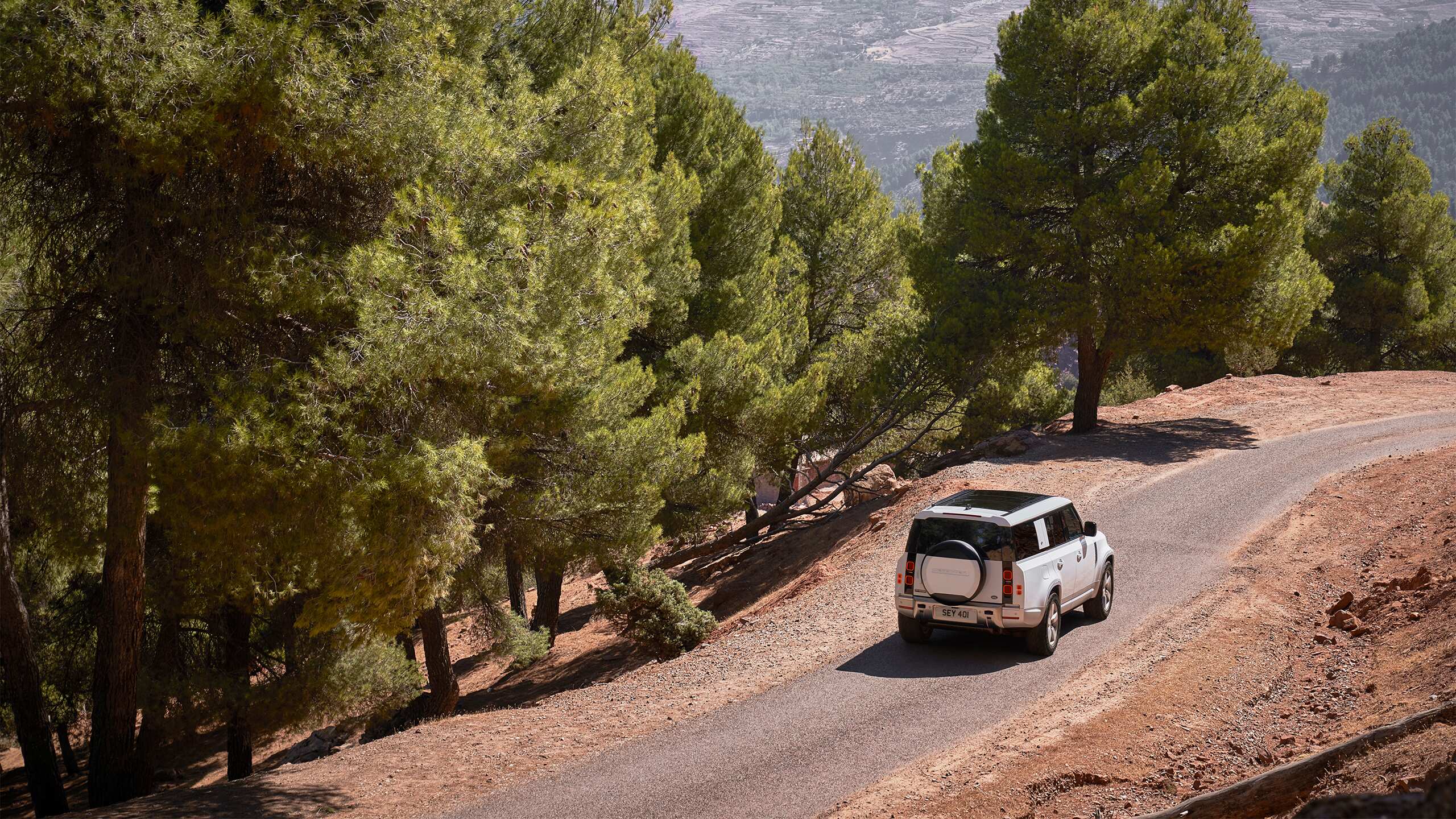 DRUK YUL EXPERIENCE
The Druk Yul Experience is a unique and fascinating journey that'll allow you to explore and discover the Land of the Thunder Dragon – Bhutan.
Over seven days, you'll voyage through the heart of Bhutan and its picturesque Himalayas, visit ancient forts, explore historic monasteries, and enjoy stays at exotic locations.
To book your journey please contact Cougar Motorsport Pvt. Ltd. at +91 88008 60430
GENERAL
  

Who operates the journeys?
 

The Defender Journeys are operated by Cougar Motorsport Pvt. Ltd. ("Cougar Motorsport"), who are licensed and authorised by Jaguar Land Rover India Ltd. ("JLRIL"). When you make a booking you will enter into a contract with Cougar Motorsport. The relationship between Cougar Motorsport and JLRIL is on a principal to principal basis.
 

Who does the driving?
 

You do! There will be a Land Rover Experience instructor on hand to provide guidance and support, but these are self-drive itineraries, so you're behind the wheel in the latest Land Rover vehicles.
 

What language will the journeys be delivered in?
 

The instructors/hosts will communicate with the guests in English.
 

Do I need to purchase insurance to be able to participate?
 

We recommend a comprehensive personal accident and travel insurance.



What is included in the price of the journeys?
 

General inclusions are as follows: driving activities, experiences, permits and entry fees, twin sharing accommodation, breakfast, lunch & dinner and airport transfers.



What isn't included in the price of the journey?
 

Flights, visa fees (if applicable), vaccinations, travel insurance, tips, all personal expenses (e.g. minibar in the hotel, spa treatments etc.), optional activities, insurances and any pre or post-journey arrangements that deviate from the tour itinerary.



What is the arrangement for use of the vehicle?
 

The vehicle will be made available to you for use in adherence to the itinerary and route instructions of the journey coordinator, without any monetary benefit to JLRIL or Cougar Motorsport. Expenses on fuel and tolls, servicing, repair & refurbishment and transportation are built in to the price of the journeys.
DRIVING
  

I've never driven a 4x4 vehicle before or driven off-road, can I still go on the journey?
 

Absolutely. There will be a qualified Land Rover Experience instructor accompanying each journey who will provide expert guidance and reassurance, but each journey is designed for drivers of all abilities.
 

What vehicle will I be driving?
 

Guests will drive a petrol Land Rover Defender 110 HSE.
 

Are the vehicles manual or automatic?
 

All vehicles are equipped with automatic transmission.
 

What are the driving licence and minimum age requirements?
 

All driving guests must be at least 19 years old and have held a full valid driving license for at least one year. An International Driving Permit may be required for foreign nationals.
 

Do I need to have a certain level of physical fitness to take part?
 

To participate in the journey you should ensure that you do not know of any circumstances which would disqualify you from driving such as chronic back problems (or similar conditions), mental conditions which might impair your ability to drive, eyesight which doesn't meet the standards for driving, pregnancy or heart problems.
 

How many guests are in each vehicle?
 

Prices are based on two people sharing a vehicle. On request, a 3rd and 4th person can be booked into the vehicle.
TRAVELLING
  

If I am travelling by myself will I have my own vehicle?
 

No - for safety reasons we do not allow anyone to travel alone in a vehicle. One of our instructors will accompany you in the vehicle if you are a solo traveller. You will have your own room throughout the journey.
 

Are children allowed on the journey?
 

In general, the journeys are suitable for children over 12 years, but please contact Cougar Motorsport for further details and to discuss your individual requirements.
 

Can I book a whole journey for a private group?
 

Yes, we will gladly facilitate a private booking for a group taking up all 5 vehicles.
 

Do we travel in a convoy?
 

Yes, we will generally travel in convoy using radio communication between vehicles.
 

What is the maximum group size on each journey?
 

To maintain a more intimate and exclusive experience, the maximum group size of vehicles and guests for each journey will be 5 vehicles and 20 guests respectively.
 

We would like to extend our journey by a few days, can we do this?
 

Absolutely. Cougar Motorsport will be more than happy to help you plan and book extended arrangements before or after your journey.
 

Whom can I contact if I require further information, assistance or clarification?
 

Cougar Motorsport will gladly assist you and can be contacted as follows:

E-mail: journeys@cougarmotorsport.in

Telephone: +91 88008 60430

(10:00 – 18:00 (IST), Monday to Friday).
 

Is there a specific type of luggage I should bring?
 

We do not make any specific recommendations with regards to the type of luggage - the vehicles can accommodate suitcases as well as travel bags.
 

What is the dress code for evenings?
 

Evening dress code is casual.
 

What happens if a journey does not reach its minimum numbers? Will it be cancelled?
 

We endeavour not to cancel any of our journeys but in some cases this may be inevitable. We reserve the right to cancel a journey if minimum operating numbers have not been reached 8 days before departure.
 

Are the itineraries and accommodation confirmed?
 

Your itinerary and accommodation are subject to change based on availability. We reserve the right to replace the itinerary and accommodation with similar alternatives.
 

What is the cancellation policy?
 

The charges paid will be refunded in case the journey is cancelled by Cougar Motorsport. The charges will NOT be refunded for ANY OTHER reason.

 

Important note

The images shown here are for illustration purposes only and should there be any ambiguity regarding the programme, the written itinerary will be taken as the more accurate interpretation of the trip. We reserve the right to alter the travel route with similar alternatives.