COUNTRY PACK
Embrace the elements and make every journey truly memorable.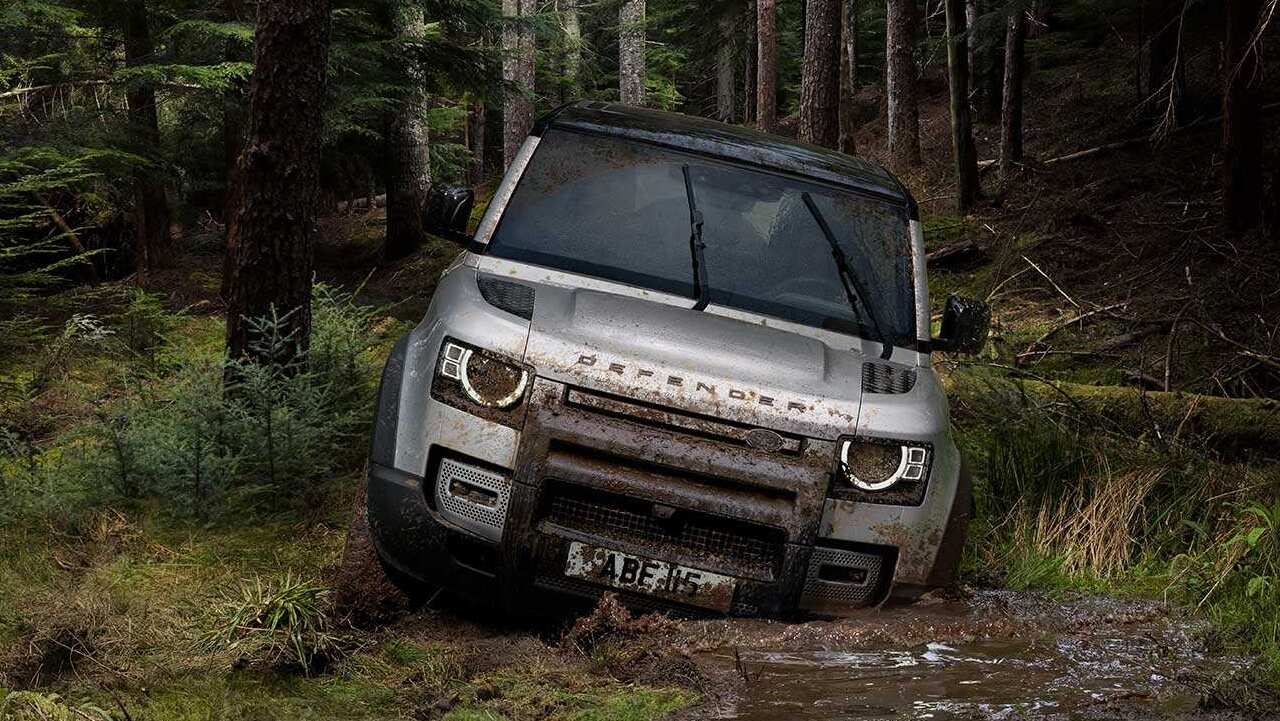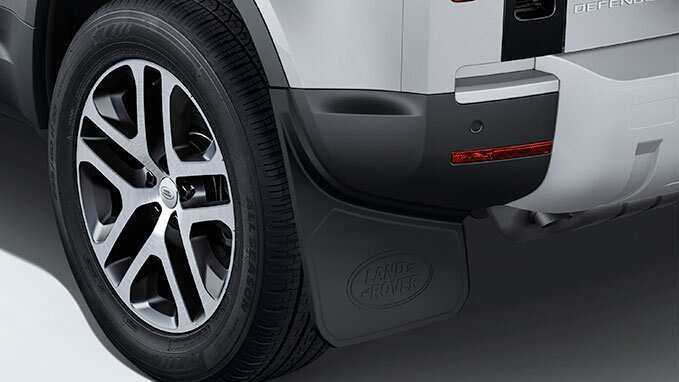 FRONT & REAR CLASSIC MUDFLAPS
Reduce spray and protect Defender's paintwork from dirt and debris, whilst complementing the vehicle's exterior design.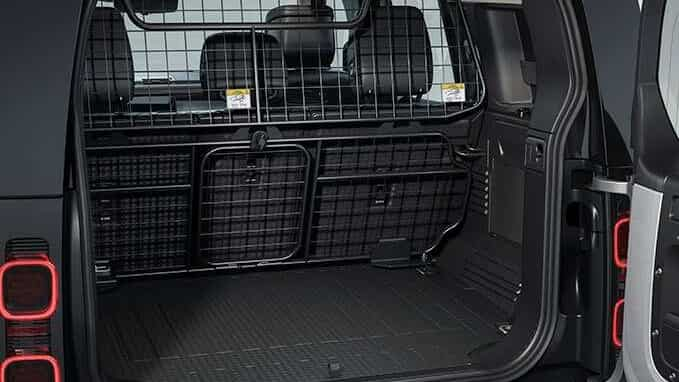 LOADSPACE PARTITION – FULL HEIGHT
The partition separates the loadspace section from the cabin.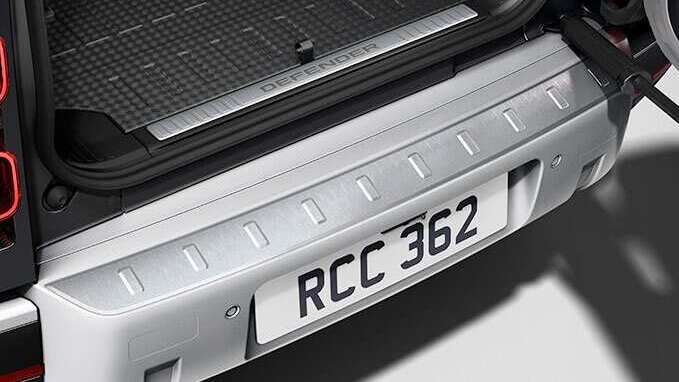 BRIGHT REAR SCUFF PLATE
Protects the bumper from any scrapes that may occur when packing the loadspace or from scrub and brush when driving off-road.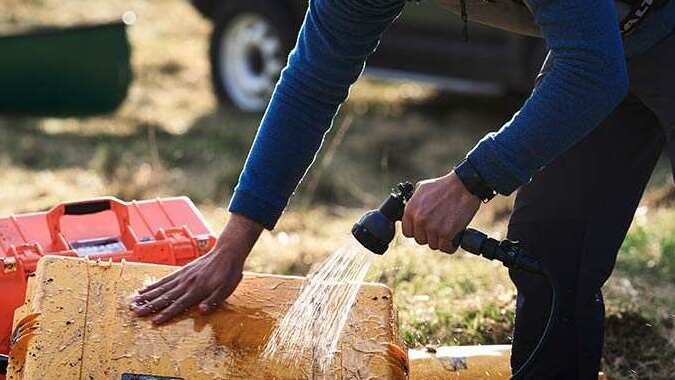 PORTABLE RINSE SYSTEM
Wash off the mud from the trail. Rinse off your bike. And clean off your boots. Pressurised by filling from a tap or by using the hand pump.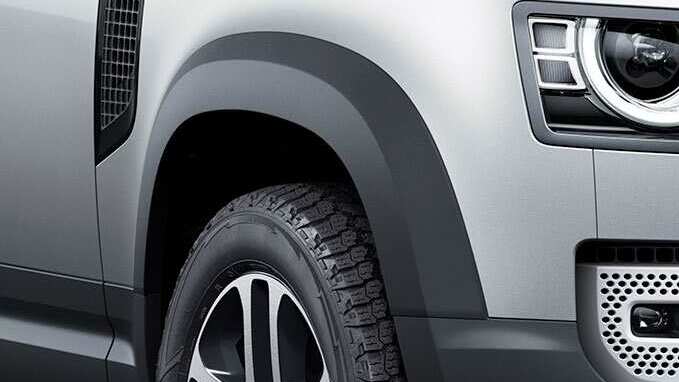 WHEEL ARCH PROTECTION
When making your way into the undergrowth, Wheel Arch Protection offers additional protection in the form of durable, high-quality composite material, whilst adding to Defender's unmistakable appearance.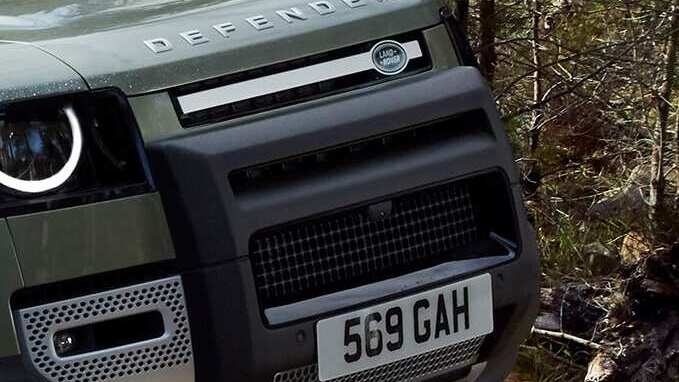 'A' FRAME PROTECTION BAR
Increased protection to the front of Defender, so you can face challenging terrains with confidence.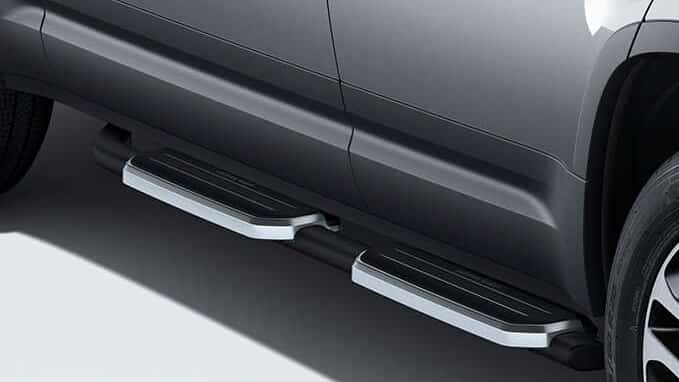 FIXED SIDE STEPS*
Step into Defender with greater ease.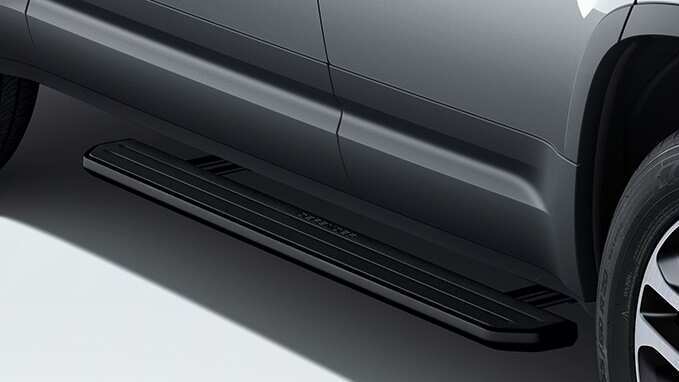 DEPLOYABLE SIDE STEPS*
Neatly stowed under the sills, automatically deploying as the door is opened. Or when activated by the key fob.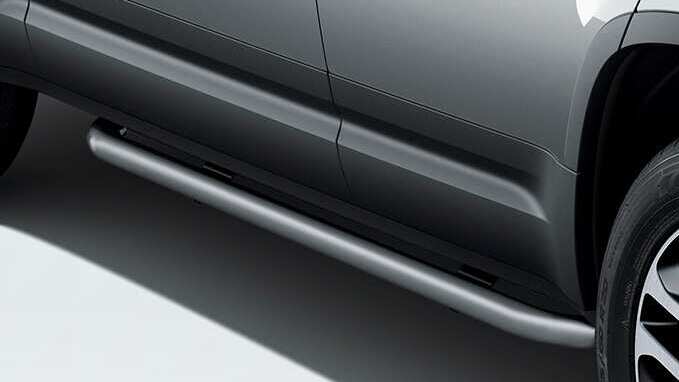 BRIGHT SIDE TUBES*
Bright side tubes* enhance the side of the vehicle whilst providing protection to the door sides during off-road driving.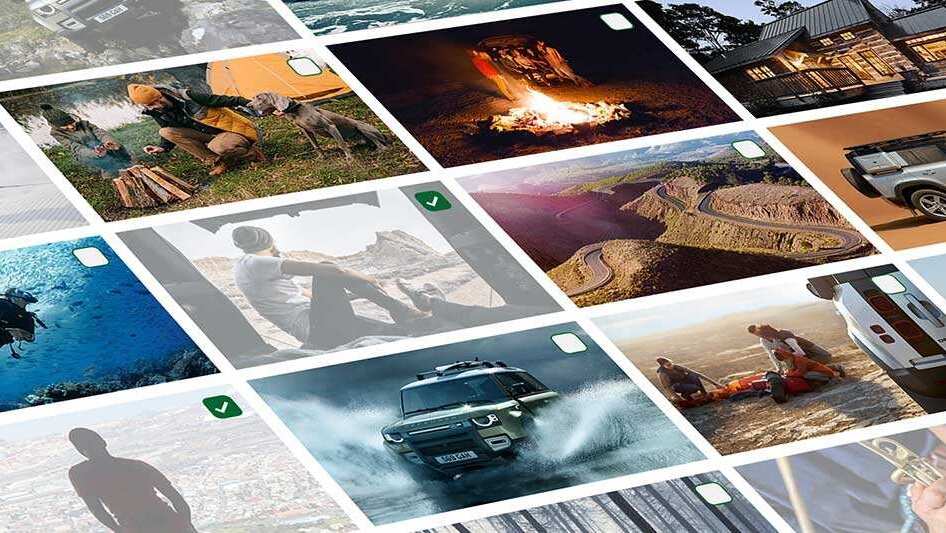 WHICH ACCESSORY PACK IS RIGHT FOR YOU?
Answer three quick questions about your lifestyle to find your ideal Accessory Pack.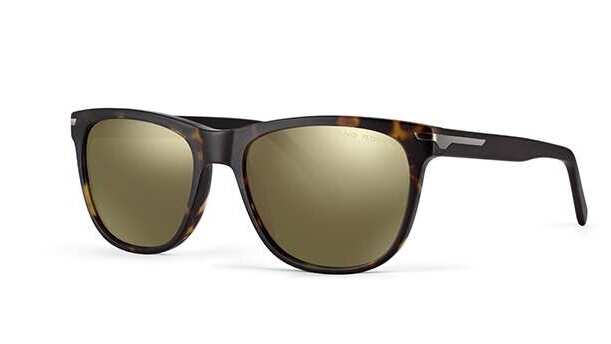 SNOWDEN SUNGLASSES
Utilising the latest matte acetate materials and components, this sunglasses frame has been uniquely crafted for an active, outdoor lifestyle.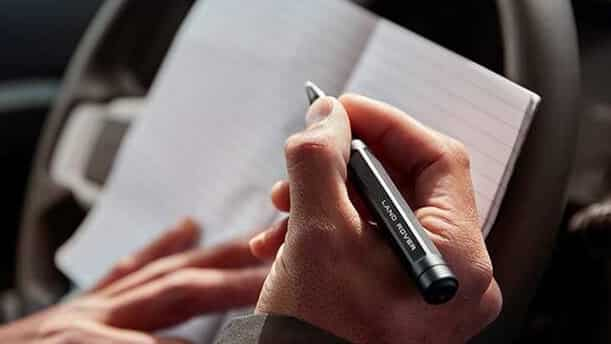 THE ABOVE AND BEYOND PEN
The Above and Beyond Pen's precision machined T6 aircraft grade aluminium body with hard-anodized coating has been designed and crafted to mirror the chiselled form and strength of our most durable and capable vehicles.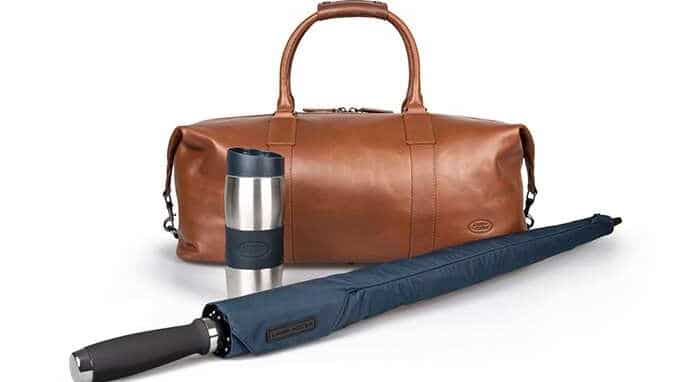 THE COUNTRY COLLECTION
- Stainless Steel Travel Mug
- Leather Weekender Bag
- Land Rover Umbrella
EXPLORE MORE ACCESSORY PACKS
*Fixed Side Steps, Deployable Side Steps and Bright Side Tubes not compatible and therefore cannot be fitted together. Deployable Side Steps available for Defender 110 only.

The information, specification, engines and colours on this website are based on European specification and may vary from market to market and are subject to change without notice. Some vehicles are shown with optional equipment and retailer-fit accessories that may not be available in all markets. Please contact your local retailer for local availability and prices.
Optional features and their availability may differ by vehicle specification (model and powertrain), or require the installation of other features in order to be fitted. Please contact your local Retailer for more details, or configure your vehicle online.
All in-car features should be used by drivers only when safe for them to do so. Drivers must ensure they are in full control of the vehicle at all times.
Certain features require an appropriate SIM with a suitable data contract, which will require a further subscription after the initial term advised by your retailer.