LAND ROVER'S 'NEVER STOP DISCOVERING' CAMPAIGN AIMS TO RAISE AWARENESS ON WILDLIFE CONSERVATION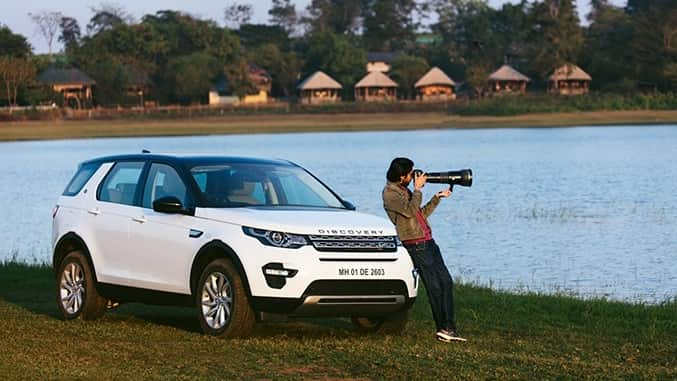 12th February 2019, Mumbai: Land Rover in India has launched its latest digital and social media campaign, 'Never Stop Discovering' to create conversations around India's wildlife and thus recognizing the stupendous work being done to protect our diverse wildlife by some of the most passionate and knowledgeable minds in India. This follows the very successful 'Discovery With A Purpose' journey, undertaken in February 2018 in Land Rover Discovery vehicles that covered 1 200 km across various forests and terrains of Assam and Arunachal Pradesh, to create awareness and conversations around India's endangered wildlife.

Rohit Suri, President & Managing Director, Jaguar Land Rover India Ltd (JLRIL), said: "Our Discovery family, with class leading versatility and capability, is a great enabler for the curious minds, for those who want to get out there and explore more, and share these explorations and new experiences with their family and friends. Through the 'Never Stop Discovering' campaign, we want to reach out and connect with all such people and inspire them with purposeful stories."

The 'Never Stop Discovering' campaign focusses on stimulating stories of journeys in Land Rover Discovery Sport to Nagarhole National Park to showcase initiatives in the field of eco-tourism, which is providing impetus to wildlife conservation in India. The films feature big cat specialist, wildlife photographer and cinematographer Shaaz Jung for the Indian Leopard and the very elusive Black Panther, Aly Rashid for the Sloth Bear in Satpura National Park and Harshawardhan and Poonam Dhanwatey for the Bengal Tiger in and around the Tadoba Andhari Tiger Reserve.

Speaking on the release of the first film, Shaaz Jung, said: "Life is a safari and utilising eco-tourism as an integral tool for conservation has always been my priority. We created The Bison and BCRTI (Buffer Conflict Resolution Trust of India) to address the conflicts in our buffer regions whilst also providing vocational training and creating awareness. Helping people understand the importance of our flora and fauna is the key to saving our country and retaining India's culture and it's great that Land Rover is bringing this to the fore through 'Never Stop Discovering'

The first story under the campaign may be viewed at https://bit.ly/2GlUlSG with others to follow in March and April 2019.

#NeverStopDiscovering

Land Rover Product Portfolio in India

The Land Rover range in India includes the Discovery Sport (starting at ₹ 44.68 Lakh), Range Rover Evoque (starting at ₹ 52.06 Lakh), All-New Discovery (starting at ₹ 75.84 Lakh), the New Range Rover Velar (starting at ₹ 82.90 Lakh), Range Rover Sport (starting at ₹ 102.46 Lakh) and Range Rover (starting at ₹ 179.52 Lakh). All prices mentioned are ex-showroom prices in India.

Jaguar Land Rover Retailer Network in India

Jaguar Land Rover vehicles are available in India through 27 authorised outlets in Ahmedabad, Aurangabad, Bengaluru, Bhubaneswar, Chandigarh, Chennai, Coimbatore, Delhi, Gurgaon, Hyderabad, Indore, Jaipur, Kolkata, Kochi, Karnal, Lucknow, Ludhiana, Mangalore, Mumbai, Nagpur, Noida, Pune, Raipur, Vijayawada and Surat.