LAND ROVER OPENS BOOKINGS FOR DEFENDER PLUG-IN HYBRID IN INDIA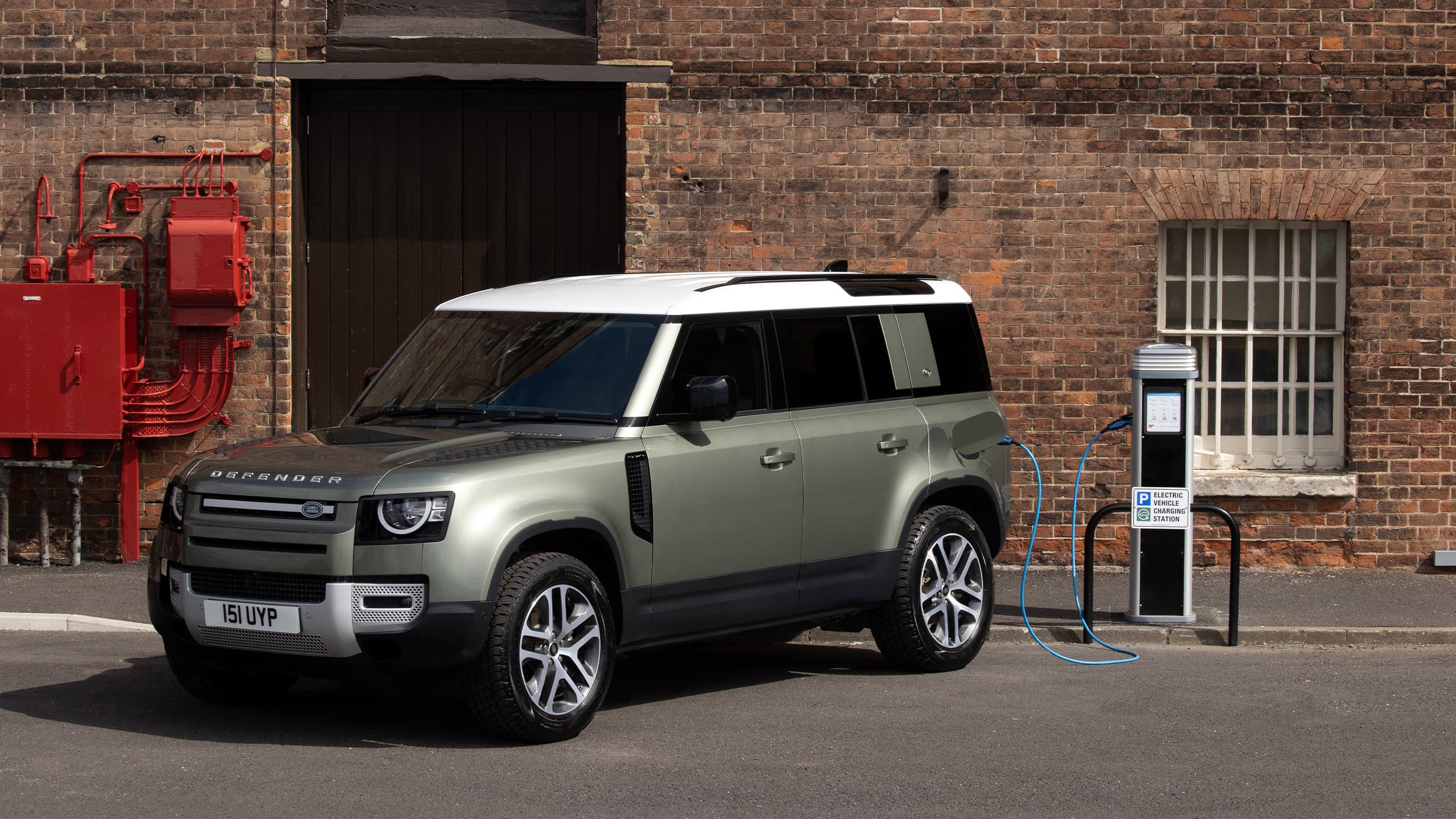 The New Defender Plug-In Hybrid is the most powerful and fuel-efficient Defender and the first Plug-In Hybrid from Jaguar Land Rover India

In addition to the 2.0 l P Ingenium engine, it also has a 19.2 kWh lithium-ion battery
Badged as the P400e, the New Defender Plug-In Hybrid produces a combined 297 kW of peak power
The New Defender Plug-In Hybrid can be charged using a charging cable supplied with the vehicle, which can be plugged into a standard 15A socket at home or office

A complimentary 7.4 kW AC wall box charger will also be provided to help customers quickly charge the 19.2 kWh lithium-ion battery
The New Defender Plug-In Hybrid will be offered on the 110 and available in SE, HSE, X-Dynamic HSE and X variants in India
Deliveries are expected to begin from Q1 of FY 2021-22
15th December 2020, Mumbai: Jaguar Land Rover India, today announced that it has opened bookings of its first Plug-In Hybrid in India, the New Defender P400e. Combining a powerful 2.0 l four-cylinder petrol engine and a 105 kW electric motor, the P400e develops 297 kW of combined power and 640 Nm of combined torque. This helps the New Defender accelerate from 0-100 km/h in just 5.6 s and achieve a top speed of 209 km/h. The New Defender P400e has a 19.2 kWh battery, which can be charged at home or office using a 15A socket or a 7.4 kW AC wall box charger, supplied complimentary with the vehicle.

Rohit Suri, President & Managing Director, Jaguar Land Rover India said, "We are extremely proud to introduce our first Plug-In Hybrid, the New Defender P400e in India, a vehicle that perfectly balances performance with efficiency, while retaining Land Rover's legendary off-road capability. This also reaffirms our commitment to introduction of electrified vehicles across the Jaguar Land Rover portfolio, after we had opened bookings for Jaguar I-PACE in November 2020."

The New Defender P400e will be offered in India in four variants, the SE, HSE, X-Dynamic HSE and X on the Defender 110.

To know more about the New Defender P400e, kindly visit www.landrover.in
Land Rover Product Portfolio in India

The Land Rover range in India includes the Range Rover Evoque (starting at ₹ 58.67 Lakh), Discovery Sport (starting at ₹ 59.91 Lakh), the Range Rover Velar (priced at ₹ 73.30 Lakh), the New Defender (starting at ₹ 77.37 Lakh), Discovery (starting at ₹ 75.59 Lakh), Range Rover Sport (starting at ₹ 88.24 Lakh) and Range Rover (starting at ₹ 196.82 Lakh). All prices mentioned are ex-showroom prices in India.

Jaguar Land Rover Retailer Network in India

Jaguar Land Rover vehicles are available in India in 24 cities, through 27 authorized outlets in Ahmedabad, Aurangabad, Bengaluru, Bhubaneswar, Chandigarh, Chennai, Coimbatore, Delhi, Gurgaon, Hyderabad, Indore, Jaipur, Kolkata, Kochi, Karnal, Lucknow, Ludhiana, Mangalore, Mumbai , Noida, Pune, Raipur, Surat and Vijayawada.