JAGUAR LAND ROVER SHOWCASE NEW TECHNOLOGIES INCLUDING A REMOTE CONTROL RANGE ROVER SPORT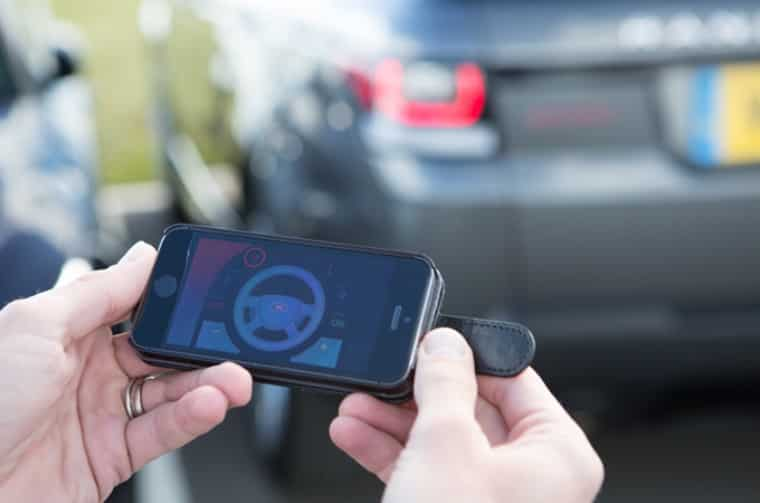 Jaguar Land Rover have revealed some of the prototype technologies at the Future Tech showcase in Gaydon, UK where they are developing driver-focused autonomous capabilities which work in all weathers and environments.
A Remote Control Range Rover Sport research vehicle demonstrates how a driver could control the vehicle from outside the car via their smartphone. The smartphone app allows the driver to steer, accelerate and brake as well as changing from high and low range. This would allow the driver to walk alongside the car, at a maximum speed of 4mph, to manoeuvre their car out of challenging situations safely, or even to negotiate difficult off-road terrains. The smartphone app also allows the driver to reverse the car out of a parking space if someone has parked too close for them to open the door.

The app could also be an invaluable aid when the vehicle is fording a stream or traversing sections made slippery by mud or snow.
Also demonstrating some of the latest high-tech developments is Jaguar Land Rover's 'Multi-Point Turn' Range Rover Sport, capable of autonomously turning 180 degrees to point the car in the opposite direction. This autonomous vehicle could extricate itself from the most difficult situation, such as a dead-end road or congested car parks, as well as performing many drivers least favourite manoeuvre – the three-point turn.
The system uses sensors to assess available space and to avoid pedestrians, vehicles and other objects. It takes over gear selection, steering, braking and acceleration to make as many forward and backwards movements as necessary to achieve the manoeuvre.

Getting a car out of a tricky parking manoeuvre can be a stressful experience for any driver. A Remote Control car, or a vehicle that can autonomously turn in the road, demonstrates how we could use these new technologies to reduce the tedious parts of driving and improve road safety.
Dr Wolfgang Epple
Director of Research and Technology, Jaguar Land Rover
"Research into technologies like these won't only help us deliver an autonomous car. They will help make real driving safer and more enjoyable. The same sensors and systems that will help an autonomous car make the right decisions, will assist the driver and enhance the experience to help prevent accidents. Autonomous car technologies will not take away the fun of driving."
Jaguar Land Rover's vision is to offer a choice of an engaged or autonomous drive. Meaning the car will be able to drive itself if the driver chooses, or offer systems that can be adjusted for a more engaging and involved drive.