LAND ROVER KICKS OFF ANOTHER SEASON OF ADVENTUROUS DRIVE EXPERIENCE FOR ITS CUSTOMERS IN INDIA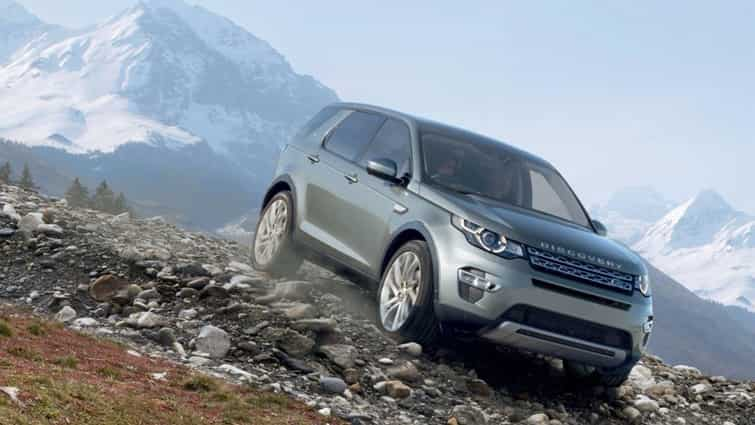 Land Rover today announced the kick-off of Land Rover Experience in Kochi. For the last few years, these drive experience events have been organized by Land Rover in many cities in India, where customers get an opportunity to truly understand and experience the all-terrain capabilities of these vehicles.
The Land Rover Event organized in Kochi from 29th April to 1st May 2016 showcased the breadth of capability of the two latest Land Rover models launched in India, the phenomenal all-rounder Discovery Sport and the MY16 Range Rover Evoque which boasts the contemporary kinetic design.
Rohit Suri, President, Jaguar Land Rover India Ltd (JLRIL), said:
"Land Rover is an iconic brand with products renowned for their legendary design and all-terrain capability. Through these drive events; we seek to familiarize our customers with the actual prowess of these vehicles and our customers are always amazed by what Land Rover vehicles are able to do under challenging conditions with unparalleled capability and composure."
With over 65 years of expertise, Land Rover vehicles have the ability to take on some of the toughest terrains with ease. Whether on or off-road, the insatiable urge to explore and go above and beyond is what distinguishes every vehicle bearing the Land Rover badge.
Land Rover Product Portfolio in India
The Land Rover range in India includes the flagship Range Rover (starting at INR 212 Lacs in CBU form), Range Rover Sport (starting at INR 118 Lacs in CBU form), Discovery 4 (starting at INR 111 Lacs in CBU form), New Discovery Sport (starting at INR 47.59 Lacs) and Model Year 16 New Range Rover Evoque (starting at INR 48.60 Lacs). All prices mentioned are ex –Mumbai, pre-octroi.
Land Rover Retailer Network in India
Land Rover vehicles are available in India through 23 authorised outlets in Ahmedabad, Aurangabad, Bengaluru, Bhubaneswar, Chandigarh, Chennai, Coimbatore, Delhi, Gurgaon, Hyderabad, Indore, Jaipur, Kolkata, Kochi, Karnal, Lucknow, Ludhiana, Mangalore, Mumbai, Nagpur, Pune and Raipur.
For more information on Land Rover products, please visit www.landrover.in