MOST LUXURIOUS ROAD TRIP ON EARTH ANNOUNCED BY LAND ROVER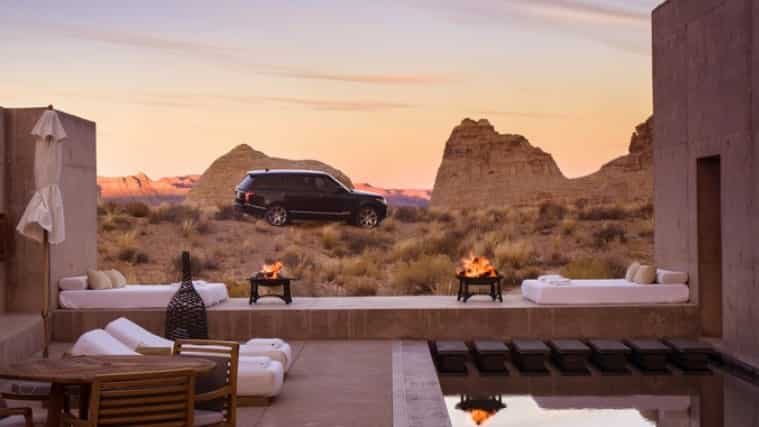 An unrivalled trip-of-a-lifetime has been announced by Land Rover and renowned luxury travel partner, Abercrombie & Kent.
This once in a lifetime trip takes in five continents, eight countries and nine of the world's best hotels. The trip also lets guests explore the greatest driving routes in the world inside the Range Rover SVAutobiography, the most luxurious vehicle in Land Rover's history.
The 21-day trip offers unparalleled luxury; guests will enjoy meals at world renowned eateries and indulge in bespoke activities, such as personalised fragrance making classes in the lavender scented hills of Provence, picnicking in the peaks of the Alps and tackling the greatest driving routes in the world, both on-road and off-road.
The journey takes in iconic cities and sights including Nice, Lake Como, Marrakech, the Grand Canyon, the Alamo Observatory in Chile, the Sydney Bridge climb and a boat trip to Wineglass Bay in Tasmania, Australia.
Mark Cameron, Land Rover Experiential Marketing Director, at Jaguar Land Rover said: "We set out to design a trip worthy of the ultimate luxury SUV and thanks to our partners at Abercrombie & Kent we have achieved just that. From Europe to Australia, this trip is all about the epitome of luxury but done so in a Land Rover way – the unexpected, the off-the-beaten-track, the once-in-a-lifetime experience. This itinerary represents the definitive drive adventure, achieved in the definitive vehicle."
The one-of-a-kind itinerary has been developed by Abercrombie & Kent to mark the launch of the Range Rover SVAutobiography, a vehicle exclusively crafted at Jaguar Land Rover Special Vehicle Operations in the UK. The vehicle features unique exterior design enhancements, an exquisitely detailed interior and the most powerful engine ever offered in a Range Rover.
The trip is fully customizable according to guests' preferences and is being offered through Abercrombie & Kent's bespoke boutiques located in Harrods London; City of London; Abu Dhabi and Monaco, as well as via online enquiries.
To enquire about this unparalleled road trip please click here.